MEMBERSHIP
MEETINGS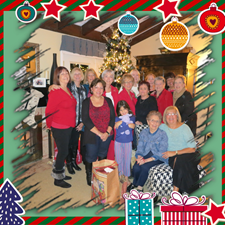 We have two meetings a month, a business and a program meeting. The business meeting is held the 2nd Wednesday of the month and the program meeting is on the 4th Wednesday of the month from 6:00 to 7:00 PM in the Community Room of the Buena Park Police Department, 6640 Beach Blvd., Buena Park, CA. Guests are welcome at all meetings and fundraising events.
If you would like more information please contact our Membership Chair:
Debbie Vanderwest
Debbievanderwest@yahoo.com
(714) 299-7071
Becoming a member…
If you are a woman who wishes to provide volunteer service in an atmosphere of support, friendship and fun, becoming a Soroptimist may be right for you.
Soroptimist Membership provides a variety of benefits:
Fulfillment – Working on projects that improve the lives of others leads to personal satisfaction and recognition from the community.
Friendship – Cultivating relationships with other women who have similar interests and values is a central aspect of membership.
Diversity – Meeting and learning about women from different ethnic and cultural backgrounds and participating in projects that address the needs of women throughout the world.
Networking – Associating with other women representing a variety of professions facilitates valuable business contacts.
Leadership – Developing skills at the club results in enhanced professional capabilities as well as leadership opportunities.
Mentoring – Reaching out to women and girls provides an avenue for members to serve as mentors.
Enjoyment – In addition to relevant monthly programs, we have Fun Fridays and other social events.
We can be a shoulder to cry on or an ear to listen.
We share good times as well as bad — WE ARE FRIENDS!!