WHAT WE DO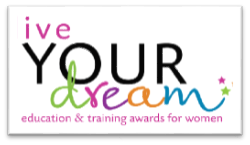 Education & Training Awards for Women
The Soroptimist Live Your Dream Awards (formerly the Women's Opportunity Awards) assists women who provide the primary source of financial support for their families by giving them the resources they need to improve their education, skills and employment prospects.
Each year, every Soroptimist club in Desert Coast Region awards at least one woman with a Live Your Dream Award and many present more than one award. That's a minimum of 40 women receiving financial assistance each year! Those women are then eligible for region and federation awards. Annually, more than $1.6 million in education grants are awarded to more than 1,200 women, many of whom have overcome enormous obstacles including poverty, domestic violence and/or drug and alcohol abuse.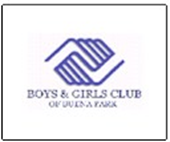 Health, Fitness, Self-esteem Enhancement
Smart Girls is a Boys and Girls Club program that Soroptimist supports and mentors. It is a small group health, fitness, prevention/education and self-esteem enhancement program designed to meet the developmental needs of girls age 12-17. Through dynamic sessions, highly participatory activities, field trips and mentoring opportunities with adult women, Club girls explore their own and societal attitudes and values as they build skills for eating right staying physically fit, taking care of their health and developing positive relationships with peers and adults. We hold weekly sessions during the school year.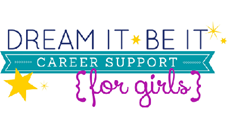 Dream It, Be It: Career Support for Girls
Soroptimist's newest dream program, Dream it, Be it: Career Support for Girls, launched in July 2014. This girl-focused mentoring program will will help girls grow up to be strong, successful, happy adults. Dream It, Be It targets girls in secondary school who face obstacles to their future success. It provides girls with access to professional role models, career education and the resources to live their dreams.
Soroptimist clubs will work in partnership with girls in small groups or a conference setting to provide them with the information and resources they want and need to be successful. The topics covered include career opportunities, setting and achieving goals, overcoming obstacles to success and how to move forward after setbacks or failures.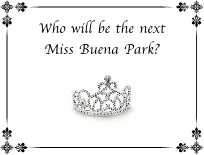 Miss Buena Park
Miss Buena Park Scholarship:
The Miss Buena Park Scholarship is a program designed to empower young ladies to make a positive difference in their community. Our goal is to engage each participant through positive competition and leadership and to get more young people involved in what makes Buena Park such a great city. Miss Buena is crowned at our Annual Charity Ball.

Violet Richardson
Violet Richardson Award
The Soroptimist Violet Richardson Award is a recognition program for young women ages 14-17 engaged in volunteer action within their communities or schools. A monetary award is given to young women whose activities make the community and world a better place.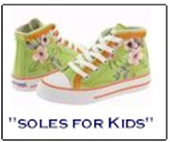 Sole for Kids
Sole Kids Programs:
This program provides shoes for needy children through a partnership with Payless Shoes and the Buena Park School District.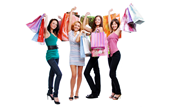 Teen Shopping Spree
Teen Shopping Spree:
Every February, Soroptimist members assist approximately 15 disadvantaged girls with a shopping spree and lunch at our local mall.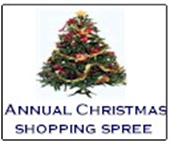 Annual Christmas Shopping Spree
Children Shopping Spree:
Held the 2nd Saturday in December at the Buena Park Mall in cooperation with other local service clubs. This program provides support to over 100 underprivileged children.